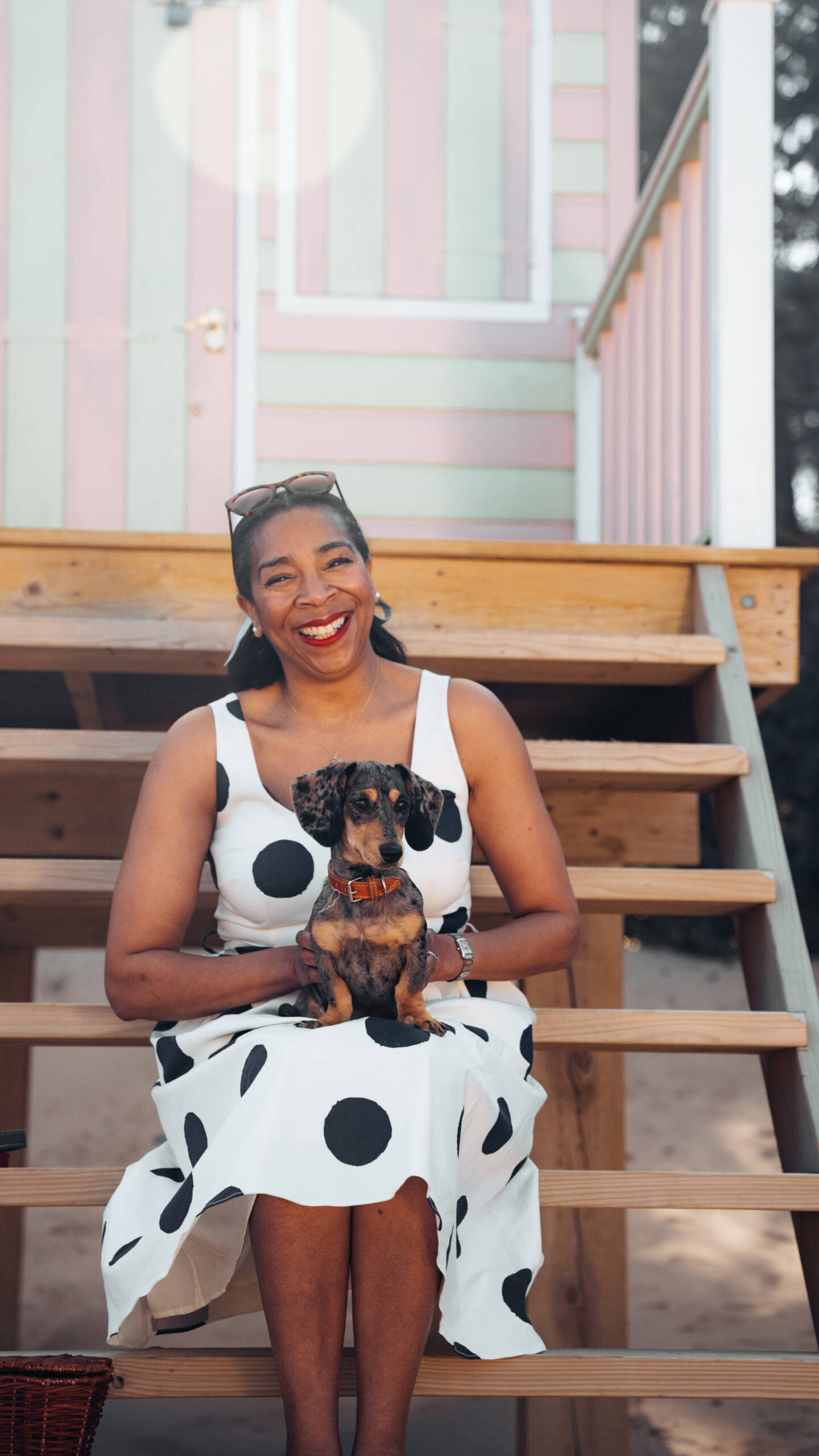 "Lady" Dashwood enjoying her first day at the beach
Dress by Boden            Shades by Gemma Styles         Picnic Basket by John Lewis       Picnic Blanket by Joules
Bag by Cambridge Satchel Company
There's something about early Spring that makes me long for bright crisp days spent at the seaside, filled with views of expansive blue skies, warm sunshine and noisy seagulls gliding gracefully around in the wind…
There's a sense of comforting nostalgia to a good old fashioned British beach topped by striped wooden beach huts on golden sugared sand.  The ice cream colours and jaunty names forming the perfect backdrop for an impromptu picnic of fish and chips (just a sprinkling of salt for me – no vinegar, and perhaps a dollop of mayonnaise on the side!), and the tall, stilted steps providing ample places for a game of puppy hide and seek!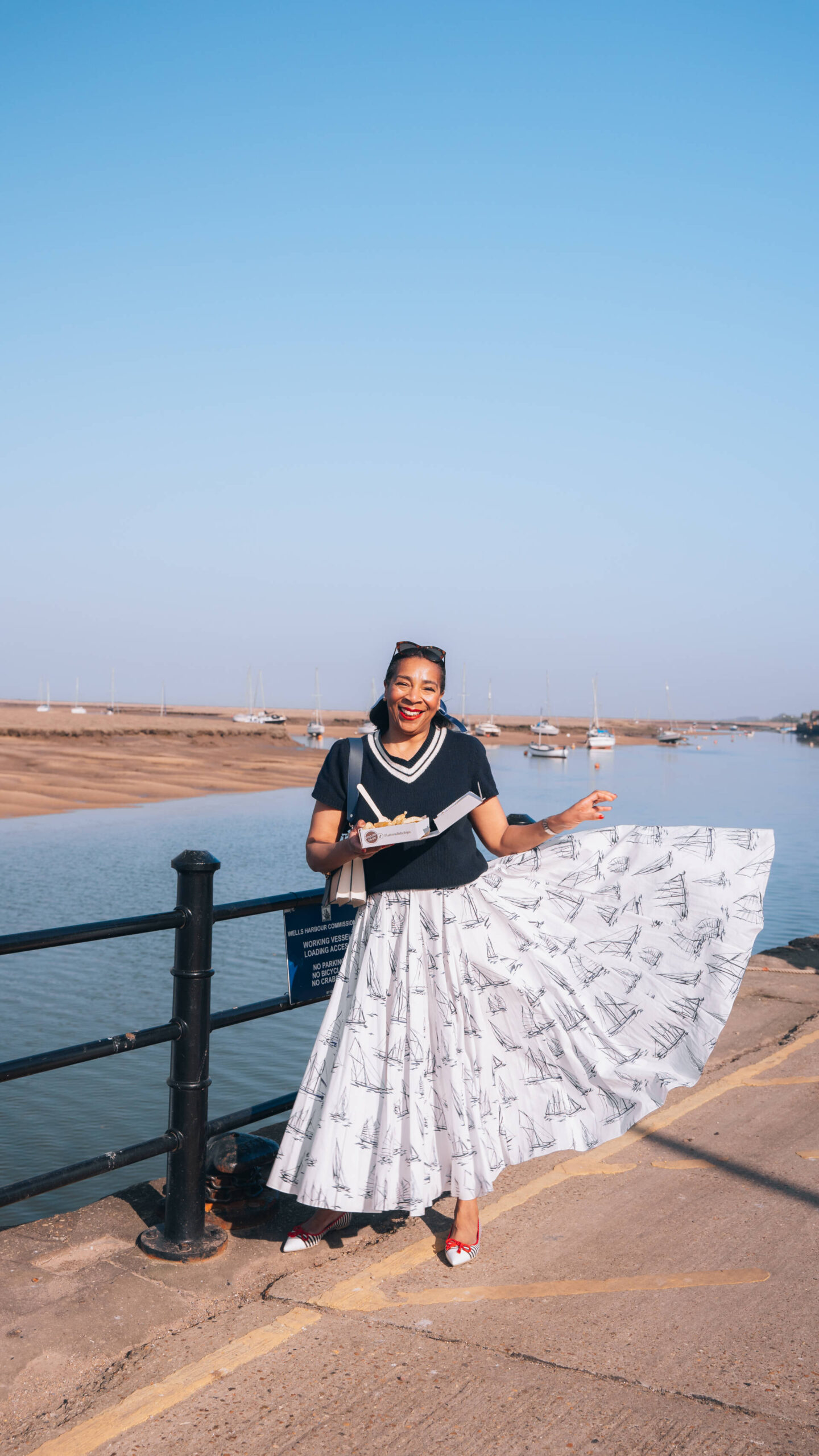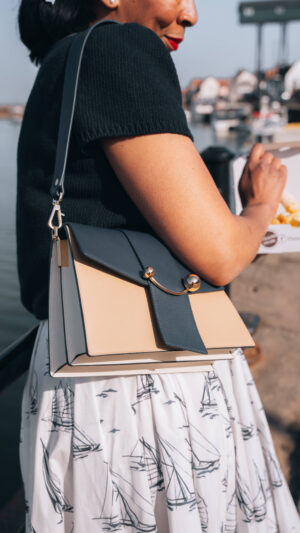 I'm always drawn to wearing blue and white on these coastal visits – a nod to the traditional nautical colour palette that exists whether you're yachting in the Caribbean, crabbing in the Hamptons or tucking into a bag of battered cod and mushy peas on the North Norfolk coast…
Of course, with the typically unpredictable British weather in early Spring, one never really knows whether to dress for hot sunshine or strong Northerly winds – we can quite often experience both in the course of one day!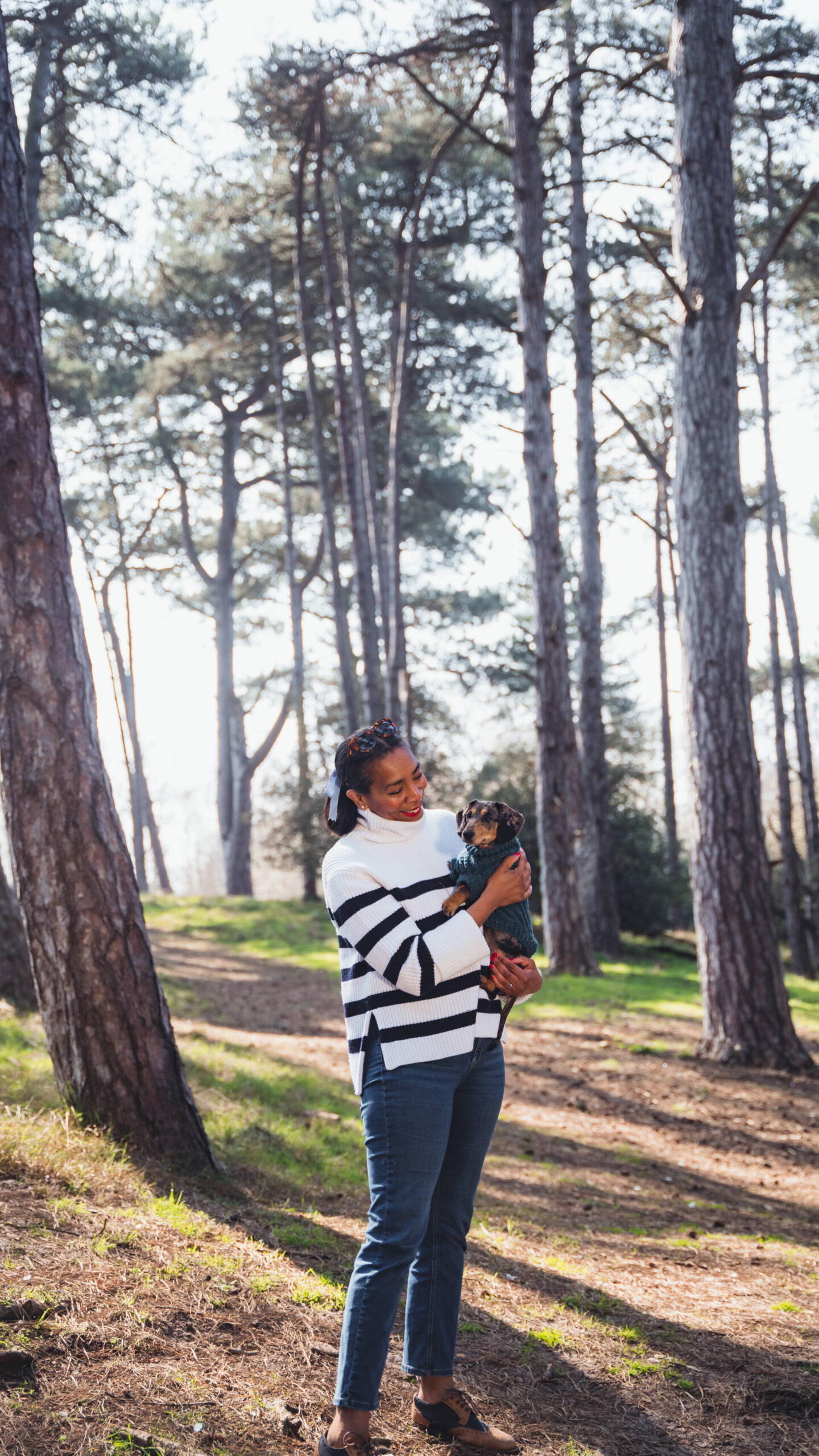 Regardless of your decision, it's always best to back a cardigan or a jumper – just in case…and if you're truly wanting to weather proof your trip – pop a flask of something hot and warming in a picnic basket (when you're a Brit, a mug of hot tea is always a welcome accompaniment whatever the temperature! ) …along with a blanket, a good book and some dog chews for your trusty companion, and your set for every eventuality!
Until next time…
Shop the look below!

Content contains affiliate links